The Great Return – How to Effectively Encourage Employees to Come Back to the Office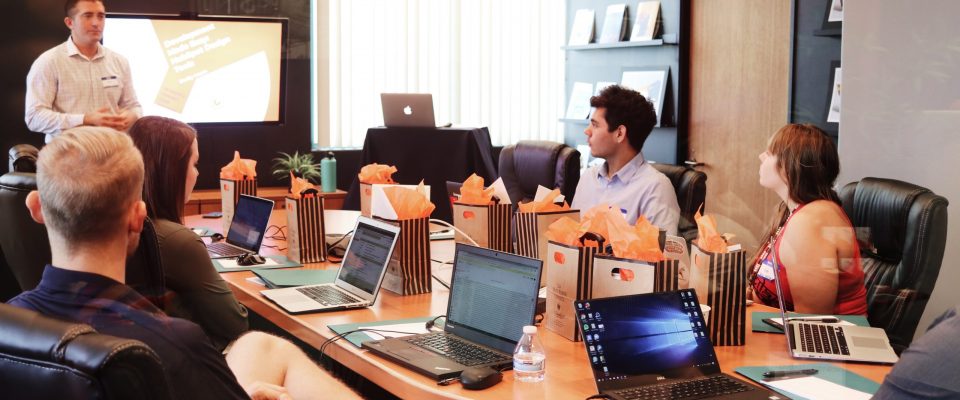 Many businesses, leaders, and employees have found that being away from the office and their coworkers can be quite challenging. From the increase in email correspondence to the inability to have creative brainstorming sessions to the lack of team morale, there are quite a few hassles that remote working can cause.
This is why so many organizations have made the executive decision over the past few months to issue return-to-work procedures. Not only can the business continue to thrive by having all employees back under "one roof," but employees can also benefit by having a better work-life balance and building a stronger connection with coworkers.
Though it is evident that working in-office has many benefits, it can be challenging to encourage working professionals to return to a traditional office environment, especially since they've spent so much time working from home. If you are a leader or an organization that is considering issuing (or has already issued) an in-office work mandate, then you may be curious about how to encourage your employees to oblige. With these simple steps and tips, you'll be able to motivate your employees back to the office effectively.
1. Provide a Clear Plan and Timeline
One of the most effective ways to encourage employees to return to the office is by providing a clear plan and timeline in advance. This will allow your employees to sit with, and adjust to, the change, helping reduce anxiety about the unknown. It will also allow your employees to plan accordingly, given that their day-to-day rituals and routines will have to be adjusted to accommodate their new working environment. 
Your plan of action should include a clear timeline and your new work-from-office mandate, helping to clear up and address any questions your employees may have. Your managers and team leads should also be made available to help communicate and directly address any issues with your team so that everyone can feel calm and understand what this change entails.
2. Communicate the Benefits of Working in the Office
Working from home has been a significant adjustment for many professionals, and some may be hesitant to return to the office. As a manager or leader, it is important to communicate the benefits of working in the office. This could include the opportunity to collaborate and connect with colleagues, access to equipment and resources, a strong sense of connection with the team, and a separation of work and home life.
In addition, one of the main benefits of working in an office environment is that it can help professionals maintain a healthy work-life balance. Being physically present in the office allows employees to leave work at work and focus on their personal lives outside of work hours. This can lead to a decrease in stress and improved overall well-being.
While many of your employees or team members may see the challenges posed by working from home, they might still need some convincing. So be sure to take the time to communicate directly about how this change can help not only the organization but also the individuals themselves.
3. Encourage a Sense of Community
For many employees, the office is more than just a place to work – it is also a place where they can socialize and build relationships with colleagues, helping improve their satisfaction with their job. The past few years have made it challenging to maintain a sense of community for all. However, returning to the office can provide an opportunity to rebuild these connections.
It is important to encourage a sense of community in the office before and during the weeks following the return. This could include team-building activities, social events, and creating a welcoming and inclusive work environment. You can also involve your employees in this effort by asking them what changes they'd like to see be made to improve the office space and culture.
Employees will be more likely to feel a sense of belonging and investment in the company's success by fostering a sense of community. Helping to make the transition back to the office easier for all.
4. Offer Flexibility
While returning to the office may be necessary for some employees, it is important to recognize that others may have different circumstances. Some may have caregiving responsibilities, health concerns, or transportation challenges that make returning to the office full-time difficult.
Offering flexibility can encourage employees to return to the office. This could include hybrid work arrangements, where employees split their time between the office and working from home. It could also include adjusting schedules to accommodate caregiving responsibilities or offering alternative transportation options.
5. Lead By Example
It is important to lead by example when returning to the office. This means that leaders and managers should be present in the office, demonstrating a commitment to the company's success. This also includes following safety protocols and setting an example for others.
As leaders demonstrate a willingness to return to the office, employees will be more likely to follow suit. This can create a positive teamwork and collaboration culture, leading to increased productivity and job satisfaction.
Encouraging working professionals to return to the office requires a thoughtful and intentional approach. By following these steps and tips, it will be easier for your organization to communicate the change in procedure and motivate your employees to come back to the office.
We understand that this change may result in turnover for some organizations. If that's the case, we can help. At BJRC Recruiting, we've helped many of our clients successfully fill open roles for all levels, from entry to senior management. If issuing a return-to-work policy leaves you with new roles to fill, feel free to contact us to see how we can help.
← Back to Blog