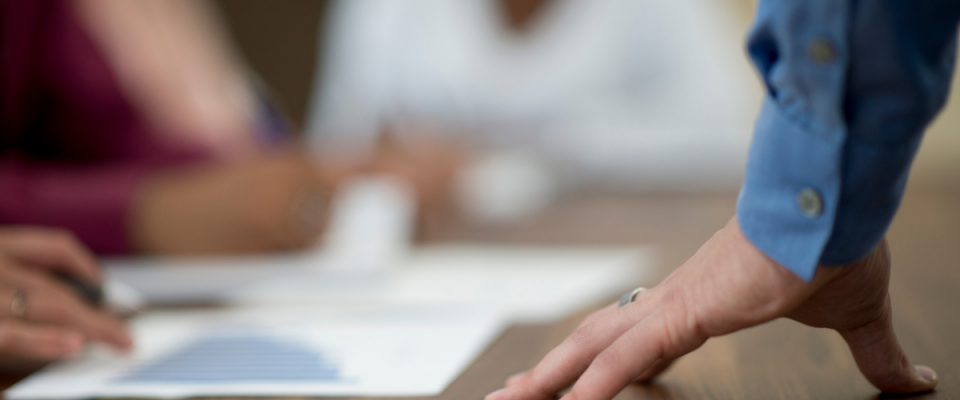 It is not necessarily labour scarcity but rather companies underpaying that is contributing to the lack of new candidates in the Canadian job market. According to an analysis by the Canadian Centre for Policy Alternatives, two thirds of job advertisements come with wages too low to entice applicants.
In the last decade, the number of unemployed Canadians looking for work was significantly larger than the number of available positions. In the 2010s, there were around six job seekers per job posting. In recent years the ratio has dropped to 1:1; however, based on the analysis, a wave of new jobs is the cause — not an influx of unemployed people. 
According to a senior economist for the Canadian Centre for Policy Alternatives, the 1:1 ratio is frequently the result of jobs that offer wages far lower than what people are willing or able to work for. Due to fewer workers applying for job openings, therefore, applicants can be more demanding.
Statistics Canada has warned that employers are likely to continue to face recruitment challenges as many Canadians reach retirement age. As of August, 307,000 Canadians had left their jobs to retire in the last year, compared with 233,000 the year before.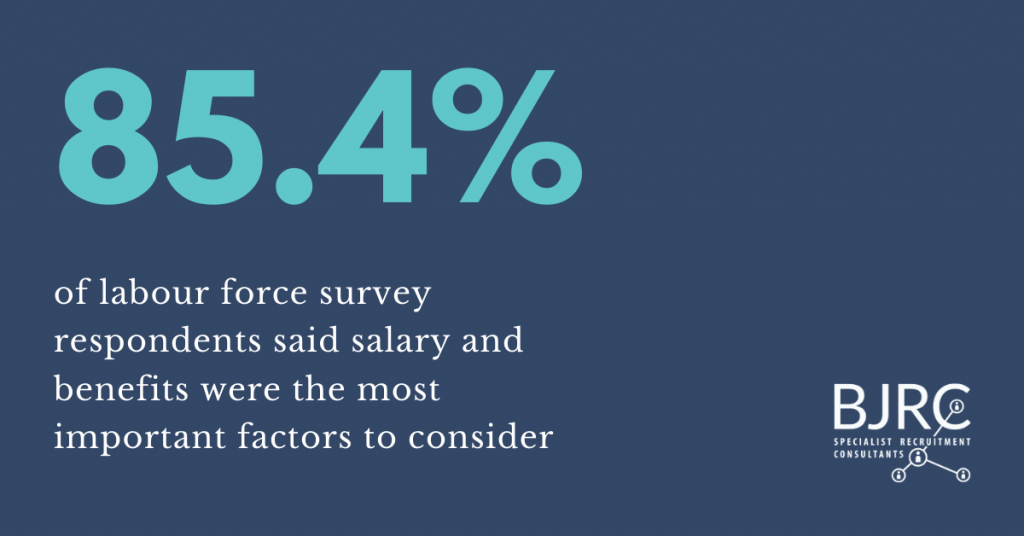 The labour force survey also asked workers about the job features they consider to be essential or very important. The top factor identified by respondents was salary and benefits, with 85.4 percent ranking it as the most important factor. 
Statistics Canada also said in August that the proportion of people working exclusively from home was declining, while the number of those working hybrid jobs was rising. With more people heading back to the office, this has remained true through Q3.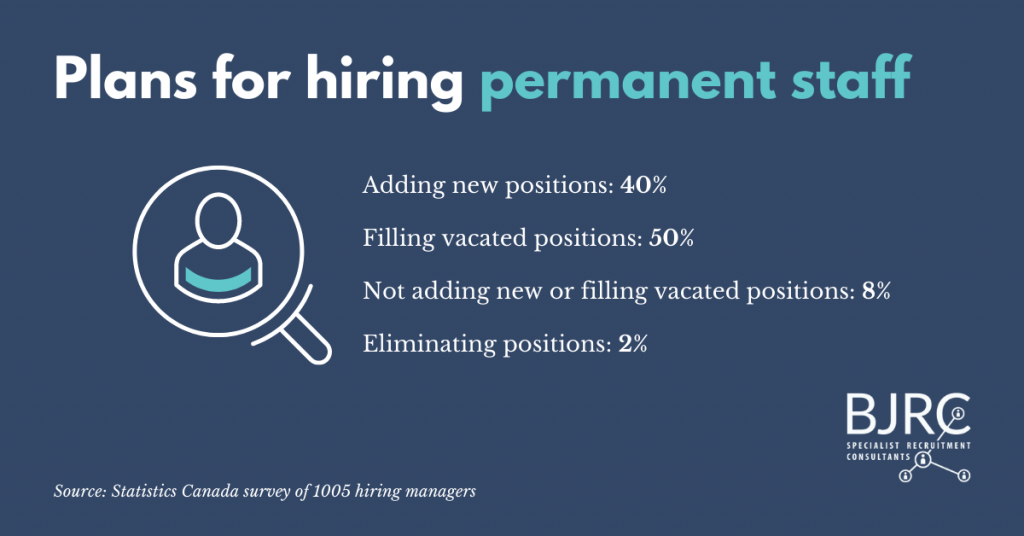 The job vacancy rate in Q2 was 5.7 percent, also a record high, and is expected to be similar in Q3.
Finance & Accounting Hiring Trends
One Canadian job sector that never seems to be in decline is finance & accounting. In fact, the future of employment in these industries in Canada appears very bright. Despite recent layoffs in some sectors and indications of a slowdown,

experts foresee sustained strong demand

for qualified people in key industries like IT, finance, accounting, construction, and healthcare, as there is a shortage of talent in these areas. Thus, we are seeing an increase in salaries for people in these industries.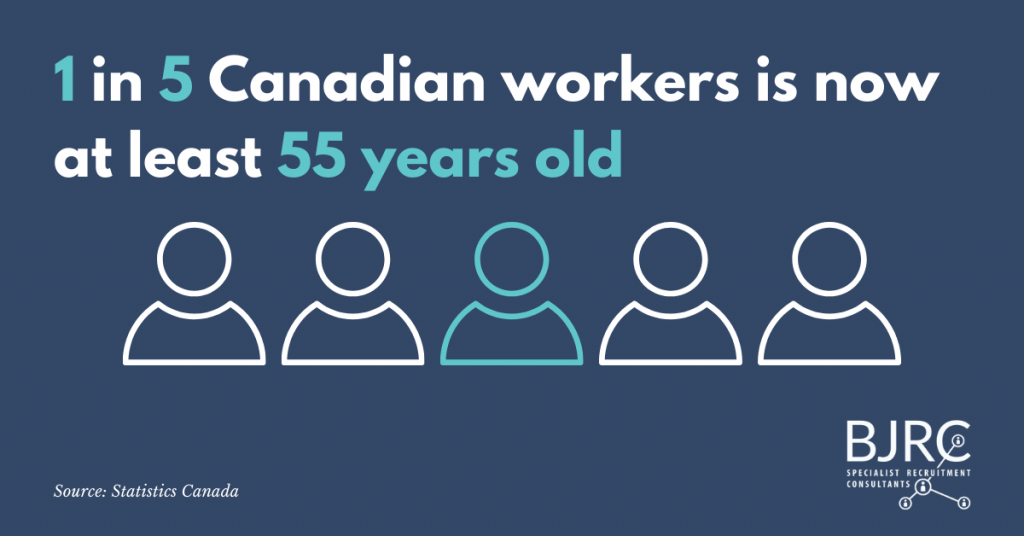 According to

Statistics Canada

, 1 in 5 Canadian workers is now at least 55 years old — so the economy is losing more workers to retirement, too. This will impact the market greatly, as there will be a high demand for new candidates.
Legal & Compliance Hiring Trends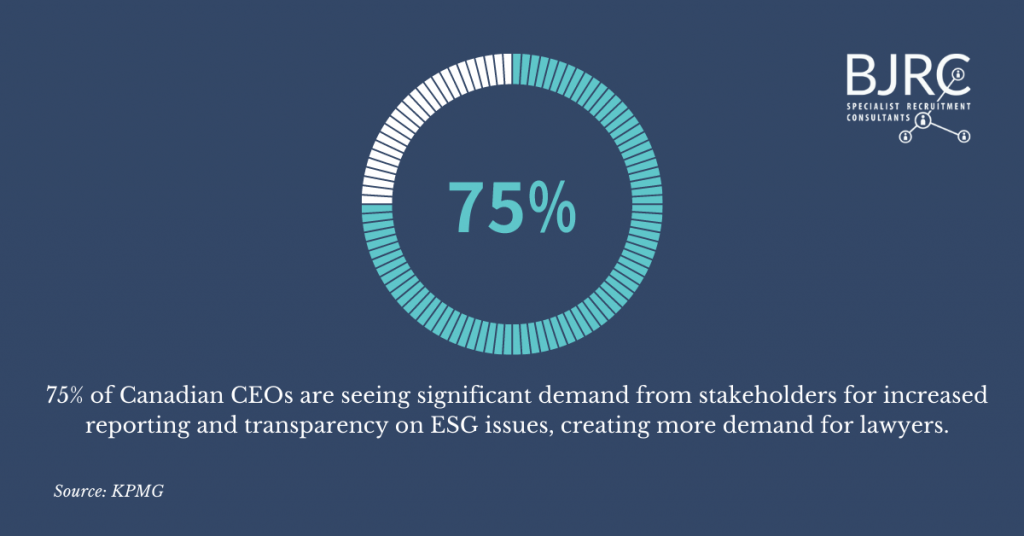 Over the last decade, there has been a substantial amount of regulatory reform and change due to stakeholder demands for increased accountability and transparency from corporations and governments. This has resulted in policy and regulatory changes, which influence how businesses operate and submit reports both locally and globally. Regulators of the industry are concentrating on better governance; the worldwide tax environment, as well as data privacy and cybersecurity rules, have all been significantly impacted by the expanding digital economy.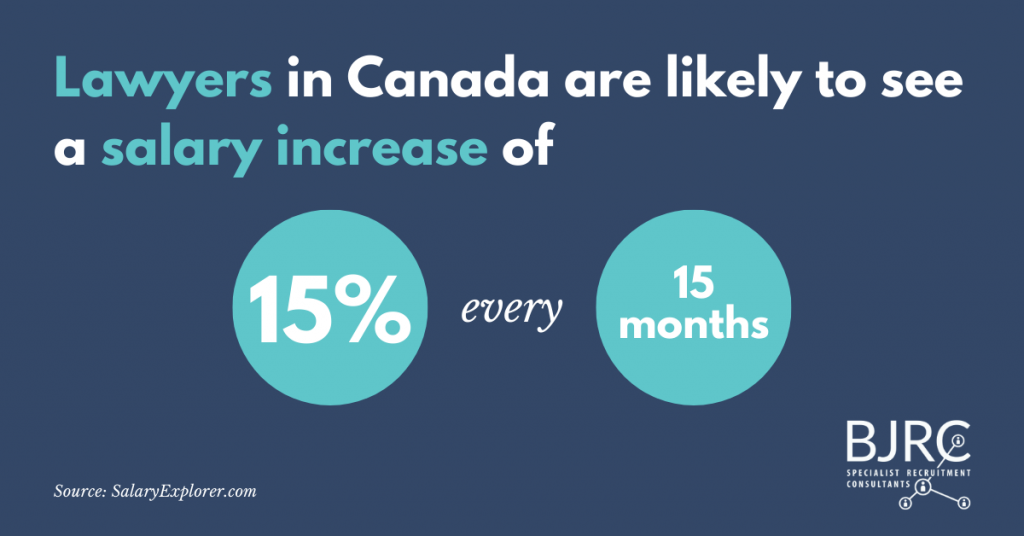 The average salary for an associate lawyer in Canada is likely to see an

increase of approximately 13% every 15 months

. The national average annual increment for all professions combined is 9% granted to employees every 15 months.
Current Opportunities 
Legal & Compliance
Legal Counsel, multinational retail corporation

Corporate Law Clerk, mid-sized law firm

M&A Associate In-House Lawyer, large multinational accounting, tax, and advisory firm

Compliance Officer, asset manager

Associate Litigation Lawyer, full-service law firm
Finance & Accounting
Head of Finance, financial services 

Deal and Valuations Advisor, mergers and acquisitions firm

Global Manager of FP&A, technology company

Senior Financial Analyst, investment management

Senior Tax Manager, large real estate investment company

Manager of Finance, technology company
Recent Placements
Finance & Accounting 
Chief Financial Officer, technology company

Director of Finance, manufacturing company 

Senior Finance Manager, technology company

Finance Manager, technology company

Vice President, FP&A, technology company

Senior Accountant, asset manager/real estate developer

Senior Corporate Accountant, advising 

Senior Accountant, law firm

General Accountant, nonprofit company

Finance System Administrator, technology company

Financial Analyst, asset manager
Legal & Compliance 
Associate Director, Transactions, seven-sister law firm

Manager, Legal Business Development, multinational title insurance company

Real Estate Lawyer, full-service law firm

Manager, Total Rewards and HR Operations, insurance company

Corporate Law Clerk, business law boutique

Employment Lawyer, employment and labour law firm

Labour and Employment Lawyer, employment and labour law firm 

Insurance Defence Lawyer, litigation law firm

Mergers and Acquisitions Lawyer, large Canadian-based law firm

Legal Counsel, multinational logistics and transportation company

Senior Business Conduct Compliance Examiner, Canadian investment regulator
Specialist recruitment firms like BJRC Recruiting offer a competitive edge in overwhelmed sectors. At BJRC, we use our network of first-class professionals and our hands-on industry knowledge to connect our clients with the right people for their businesses. 
There has never been a more critical time for companies to evaluate their compensation plans, benefit packages, hiring processes, and, above all, their culture and investment in people — all of which are essential in fostering an environment for long-term employment. Please let us know if you would like to schedule a call to learn more.
We hope that you will keep in touch with BJRC Recruiting, as we can provide current insights on the market and salary expectations.
← Back to Blog