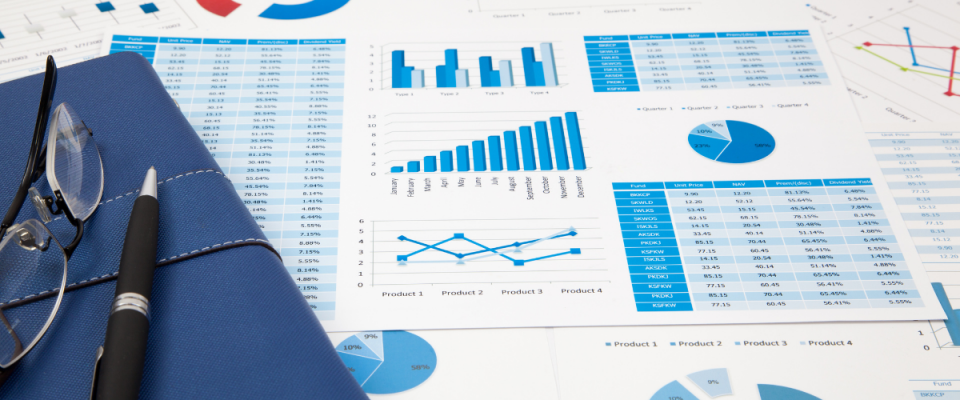 Inflation in Canada is now "higher and more persistent" than the Bank of Canada predicted in April, and is likely to remain at or near eight percent in the near future.
Some Canadian banks are anticipating a recession, but it is hard to make a strong case for a short-term recession. Canada's labour market has been extremely tight for at least a year with unemployment rates teetering at historic lows, and a recent poll by Statistics Canada revealed that there are at least one million open positions available nationwide.
Major international markets have suffered outright labour shortages, providing simultaneous low growth and a severe labour shortage. Pandemic-era stimulus programs, COVID-19 concerns, childcare issues, and other factors have impacted the current labour market, and some say there simply aren't as many people joining the workforce.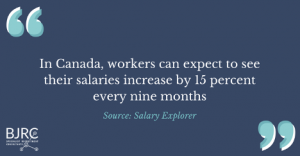 New market data in Canada shows workers can expect to see their salaries rise by about nine percent every 15 months. Other recent hiring statistics explore trends around recruiting priorities, challenges, and more.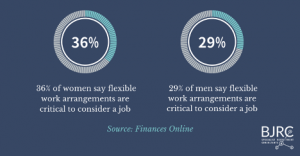 Finance & Accounting Recruiting Trends
Trends in finance and accounting show businesses are raising salaries, embracing partnerships with recruitment firms, and hiring more interns thanks to improved relationships with local higher learning institutions.
These trends have proven true for Big Four accounting firms. Bloomberg Tax reported KPMG spent $160 million in January to offer its 35,000 staff members their second pay raise in six months. Since 2020, Ernst & Young has spent more than $2billion on pay increases and bonus payments. In January, Pricewaterhouse Coopers added more than 2,000 additional employees to its tax and audit divisions.
According to the Canadian Institute of Chartered Accountants, the number of CPA exam sections completed in 2020 fell by 18 percent, and there were the fewest applicants in ten years. Bachelor's accounting program enrollment has decreased by four percent.
With fewer personnel, some financial experts are struggling through this reporting season to provide accurate investor statements. Accountants are reevaluating their careers and resigning in unprecedented numbers at both corporations and audit firms–some are quitting their jobs outright, while others are taking advantage of a competitive job market, negotiating more pay and flexibility.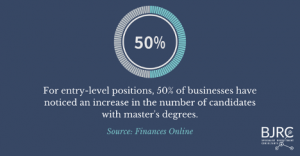 Legal & Compliance Recruiting Trends
There are also new important trends for legal firms to consider:
It's critical for law firms to design and provide more flexible legal services that meet new consumer expectations.
While the technology gap between boutique and large firms becomes considerably closer, extensive use of well-implemented technological solutions continues to correlate with the firm's success.
Successful firms are redirecting spending away from physical office space toward more client-centred, flexible solutions like practice management software.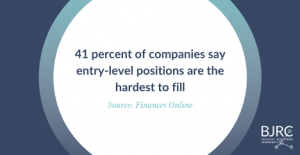 Yahoo Finance reported around 61 percent of legal firms were seeking staff in the second quarter, which is similar to the 60 percent of firms reported in the first quarter. However, 76 percent of firms reported difficulty finding the right talent. 
Current Opportunities
Below are a few of our current opportunities–please visit our website for the full list.
Finance & Accounting
VP, Finance for Financial Services – Financial Services
Senior Corporate Accountant – Management Consulting
Senior Financial Analyst – Real Estate Firm / Asset Manager
Director of Underwriting – Insurance / Warranty Guarantee Company
Global Director of Financial Reporting –  Technology / Software
Legal & Compliance
Legal Counsel – Large International Shipping and Logistics Company
Banking and Finance Associate – Seven Sister Firm (Calgary)
Senior Legal Counsel – Toronto-Based Real Estate Focused Asset Manager
Corporate Law Clerk – Boutique Business Law Firm
Recent Placements
Finance & Accounting
Chief Financial Officer – Technology / Software (Public Company)
VP Finance – ESG Consultancy Firm
Chief Accounting Officer – Technology Company
Manager of Accounting – Insurance Company
Portfolio Manager – Asset Manager
Payroll Manager – Software Company
Office Manager – Family Office
Assistant Controller – Manufacturing Company
Senior Human Resources Business Partner – Investment Regulator
Corporate Accountant – ESG Consultancy Firm
Senior Accountant – Real Estate Developer / Asset Manager / Law Firm
Senior Financial Analyst – Insurance Company
Financial Analyst – Insurance Company
Financial Analyst – Fund Manager
VP FP&A – Technology Company
Senior Financial Analyst – Real Estate Company
Legal & Compliance
General Counsel (Canada) – Major International Construction Company
Senior Director, Banking and Finance – Seven Sister Law Firm
Compliance Analyst – Major Canadian Asset Manager
Corporate Law Clerk – Full-Service Law Firm
Claims Counsel – Major Title Insurance Company
Capitalize on Market Trends to Help Your Business Succeed
Specialist recruitment firms like BJRC Recruiting offer a competitive edge in an overwhelmed sector. At BJRC, we use our network of first-class professionals and our hands-on industry knowledge to connect our clients with the right people for their business.
There has never been a more critical time for companies to evaluate their compensation plans, benefit packages, hiring process, and above all, their culture and investment in people–all of which are essential in fostering an environment for long-term employment.
Contact us today to learn more.
← Back to Blog