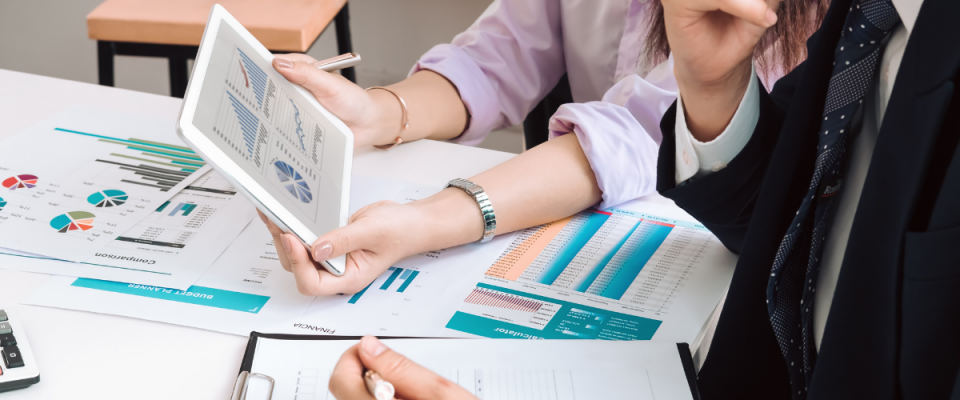 Candidate scarcity is making it tough for companies hiring for legal & compliance and finance & accounting roles. One reason is that the industry has bounced back; jobs that were lost during the peak of the pandemic have returned and have been filled. That means companies that are looking to fill more jobs are fighting over a smaller pool of talent.
According to a recent survey of 510 Canadian hiring decision makers, one in four employers have hired someone they normally would not have due to a shortage of workers.
Not only are skilled workers hard to find, but they likely also have a list of requirements before they will consider accepting a new role.
Both finance & accounting and legal & compliance candidates' expectations for the ideal job opportunity have changed. Roles that offer competitive compensation, flexible work arrangements, and alignment with personal views or values are more desirable.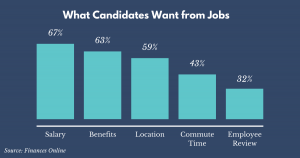 Candidates are not afraid to walk away from less-than-ideal roles. And when employers do not use a recruitment specialist, ghosting becomes more common. Roughly 40% of professionals have ghosted an employer due to job expectations being different than what was originally promised.
Let's take a look at the latest recruiting trends and how they're affecting the industry.
Finance & Accounting Recruiting Trends
Four interesting trends we've seen in 2022:
1. Finance & accounting experts' salaries are rapidly rising.
2. Professionals in finance & accounting have adopted and embraced remote and hybrid work arrangements. They are not interested in returning to the office full-time.
3. The pandemic had a delayed effect on the number of accounting students who took the CPA exam.
4. Employee turnover is at record high rates in the accounting and finance industries.
Legal & Compliance Recruiting Trends
The Globe and Mail recently published an article that talked about rising pay for young lawyers because of the pandemic's "talent war" in the industry: "In the past year, several law firms have hiked pay for junior lawyers. According to the National Association for Law Placement (NALP), several Canadian corporate law firms have increased annual salaries for first-year associates in their Toronto offices from the once-standard $110,000 to $130,000."
It has become very challenging for companies to find skilled legal professionals, with the most challenging areas being: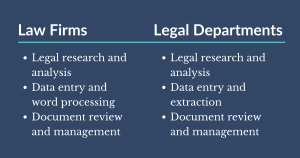 So what can companies do? First, know the industry, how it's changing, and how you can adapt.
One of the best solutions is to work with a recruitment firm that specializes in these areas. They offer a competitive edge in an overwhelmed sector. At BJRC, we use our network of first-class professionals and our hands-on industry knowledge to connect our clients with the right people for their business.
There has never been a more critical time for companies to evaluate their compensation plans, benefits packages, hiring processes, and, above all, their culture and investment in people — all of which are essential in fostering an environment for long-term employment.
Legal & Compliance and Finance & Accounting Opportunities
Here are a few of our open opportunities. Head to our website to learn more!
Legal & Compliance
• Legal Counsel – Major International Title Insurer
• Compliance Officer – Investment Industry Regulatory Organization
Finance & Accounting
• Chief Financial Officer – Software/Technology Company
• Controller – Insurance Company
Placements
Legal & Compliance
• General Counsel – Real Estate Developer/Asset Manager
• VP, Commercial Business Development (Legal Division) – Major International Title Insurer
• Director of Compliance – Investment Management Firm
• Legal Counsel, Underwriting – Major International Title Insurer
• Associate Lawyer, Commercial Real Estate – Boutique Real Estate Law Firm
• Manager, Qualitative Risk – Investment Manager
• Non-Equity Partner, Commercial Litigation – Full-Service Law Firm
• Senior Compliance Officer – Investment Management Firm
• Business Conduct Compliance Officer – Federal Investment Regulatory
• Corporate Law Clerk – Full-Service Law Firm
• Employment Law Clerk – Full-Service Law Firm
Finance & Accounting
• Senior Financial Analyst – Investment Industry Regulatory Organization and for an Insurance Company
• Investment Operations Manager – Major Canadian Hedge Fund
• VP, Commercial Business Development – Major International Title Insurer
• Head of Finance – ESG Consultancy Firm
• Private Equity Associate – Private Equity Firm
• Senior Manager – Investment Manager
• Accounting Manager – Insurance Company
• Accounts Payable Specialist – Real Estate Developer/Asset Manager
• Senior Financial Analyst – Insurance Company
• Operations Analyst – Asset Manager
• Investment Analyst – Asset Manager
← Back to Blog