Why You Should Hire a Finance and Accounting Specialist Recruiter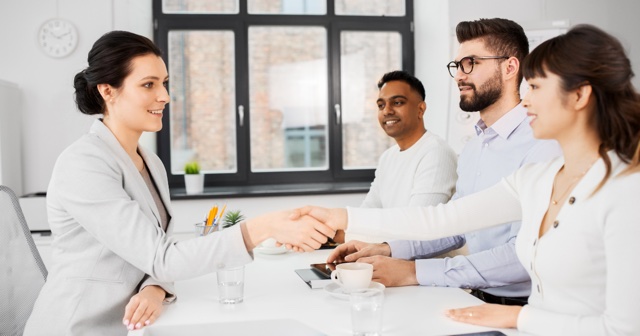 Finding the right person for the right job is a skill, which is why good recruiters are worth the investment. These days, the recruiting landscape has become more complicated: The labour market is tough, and companies are having a hard time finding candidates. It's even more difficult when you're looking to fill a specialized role in finance or accounting. Here are a few ways a finance and accounting specialist recruiter can help:
They leverage their skills and knowledge
Many finance and accounting specialist recruiters have firsthand experience, having worked in the industry before moving to a recruiting role. Think of it as getting a head start on other firms that are also looking to hire: Finance and accounting recruiters already know the background information of the industry, the key players, and the current perks that would attract top talent to your firm.
Size doesn't matter. Finance and accounting specialist recruiters have experience working with small, medium, and large firms, start-ups and established companies. Whether you're looking to fill a junior position or someone for the C-suite, a specialist recruiter can find talent ranging from financial analysts to chief financial officers.
No need to explain the terminology
Filling finance and accounting roles can take time because of the various skill sets required. For example, you might be looking for a chartered professional accountant (CPA) who understands international financial reporting standards (IFRS) or someone with financial planning and analysis experience (FP&A). When you work with an experienced finance and accounting recruiter, there's no need to spend time explaining how each of these are different.
They already know people
Who has time to read through scores of resumes to find someone with the necessary designations? Instead, a recruiter can tap into their network to find people who not only have those designations and are the right fit for your organization, but who are open to a conversation about their next career move — even if they're not actively looking for a new job.
It speeds up the process
Hiring can be done internally, but looking for the right candidates is a full-time job. HR departments have much more to do than filter resumes as part of the hiring process, which could cause a delay. Working with a specialist recruiter can cut down the time it takes to fill a role by 30 to 50 percent.
Plus, if you're not happy with your original hire, experienced recruiters will find a replacement, usually at no additional charge.
Their compensation knowledge is up to date
The market is tight when it comes to hiring top talent. Working with a specialist recruiter can remove the guesswork and help your firm align with current compensation trends that have come to the forefront during the pandemic. These include salary and signing and yearly bonuses, obviously, but also non-financial perks such as travel, flexible work, technology needs, and continuing education.
You'll build a relationship
Hiring is never a one-off instance. A specialist recruiter will get to know your firm and learn what you're looking for, and can collaborate with you to create a pipeline of new talent for the future.
← Back to Blog