The Keys to Successful Onboarding in Remote or Hybrid Workplaces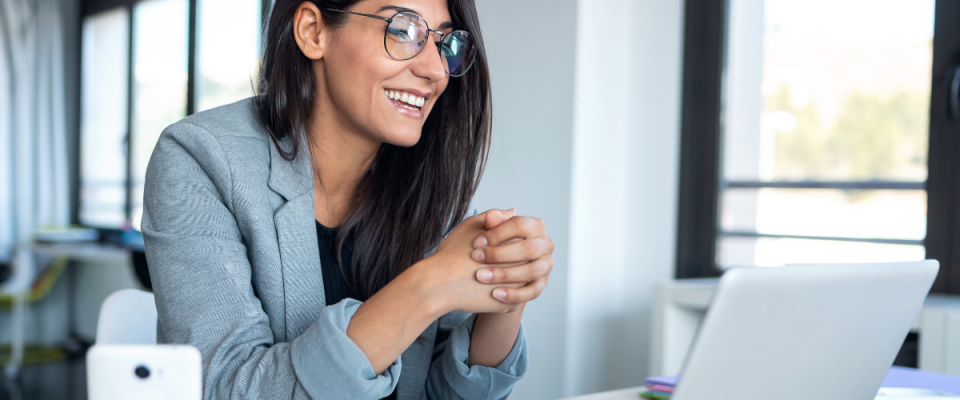 Remote and hybrid work is here to stay. After pivoting due to the outbreak of the global pandemic, many companies and workers realize that there are many pros to working from home, but there are also a few aspects of work life that we lose without a physical space and face-to-face interactions. The onboarding experience needs to be tailored to the remote workplace.
Effective onboarding is critical in the trajectory of a new employee's success. Besides learning the obvious – processes, policies, and training – there are many more informal, yet organic interactions that take place in brick-and-mortar settings that also help new hires understand the inner workings of a new company.
That's why it's important to refine virtual onboarding to ensure your new employees aren't left feeling confused, unsupported, and like they're missing out on the proverbial watercooler talk. And more importantly, if companies don't get the remote onboarding process right, they risk losing talented employees. Here are some tips:
Compliment the company's digital onboarding package by sending a few at-home office supplies to help your new employee feel well equipped and valued, just like you would in an in-person office setting.
Make sure to provide clear contact touch points for any questions they may have.
Make things feel more organic and welcoming. Spend time getting to know your new hire as you would in a physical space. Introduce them to other team members in virtual meetings by sharing some things you've learned about them.
Use a mix of content in training sessions. In addition to face-to-face video calls, share screens with slide decks and other software they will use. Record every session and send the link at the end of each training session.
Check-in often to see if they have any questions or need any support.
Ask for feedback. They may have some suggestions that can help others onboarding in the future.
Remote workers have different needs than in-office workers. A successful onboarding process for remote workers requires the right technology, tools, and resources and helps new hires become familiar with the company and their new coworkers. Virtual onboarding needs to cover everything that a new employee needs to know but is delivered over virtual applications and software programs instead of via the traditional, in-person onboarding.
← Back to Blog